Kiwi tree climbers should be making the very most of the 2011 round of regional tree climbing competitions, since we have six opportunities to attend the 2012 ITCC in Laurelhurst Park, Portland, Oregon, USA.
Scott Forrest and Chrissy Spence have already qualified as 2011 ITCC winners. The winners of the 2011 NZ Arbor/Husqvarna NZ National TCC in October will qualify for two more spots (men and women) as country representatives.
And we have the potential for a further two spots if we could win the 2012 Asia-Pacific Regional TCC men and women divisions.
A kiwi team of six heading to Portland sounds pretty good for 2012!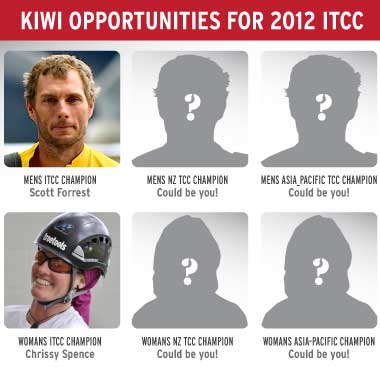 The Wellington Regional TCC is the next qualifying competition scheduled for Saturday October 1, 2011 - get your entries in now!