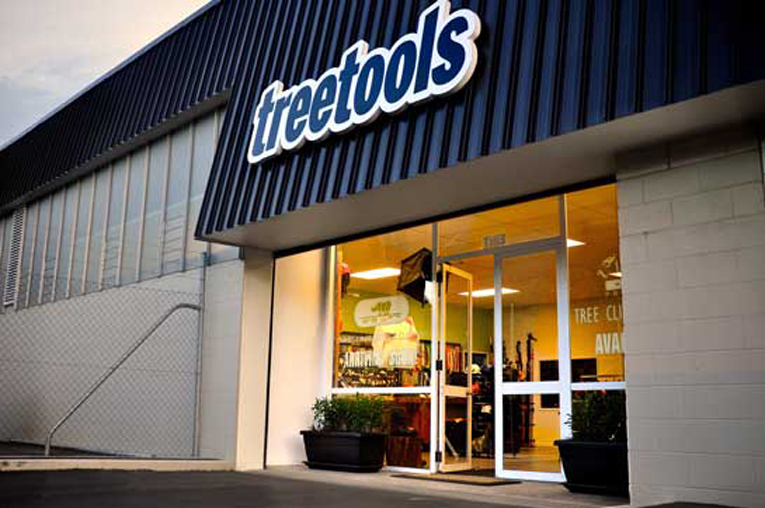 Treetools have supplied the tree care industry for over 30 years. The roots can be found in silviculture, horticulture, and viticulture, but today Treetools concentrates purely on safety equipment, climbing and rigging gear, and pruning hand tools for aerial arboriculture.
If you're managing trees in an urban environment or your lifestyle is centered around tree-based activities: climbing (professionally or for fun), rigging, or pruning trees, then Treetools probably has the climbing and tree rigging gear, pruning tools, or safety equipment for you.
Richard, Karen, and Anna, all members of the Tregoweth family, own and operate Treetools from 8a Kerwyn Ave, East Tamaki, Auckland. The Tregoweth's have tools in their blood - Richard H. Tregoweth (Richard's grandfather) was a toolsmith by trade, and his advice to his grandson was to buy the best tools or equipment you can afford - for the simple reason that quality equipment, properly cared for, will perform better and last longer.
Top-quality tree care hand tools, offered at a reasonable price, coupled with good old-fashioned service, make the Treetools experience very different indeed.
Professional 'Man-Powered' Tools
People who work with climbing gear, ropes, and hand tools on a daily basis associate very closely with the equipment they use. Once they find a brand or model that suits their hand or climbing style, they will often stay with those tools for the rest of their life. They search out people who know about tools and share their passion for superior equipment. That's what you'll find at Treetools: enthusiasts, passionate about life in trees, only too happy to share knowledge and encourage newcomers.
The majority of products listed on the Treetools website are designed for professional application: high efficiency and production, safety, and reliability under intensive use. But, in many cases, you don't have to be a professional arborist to own or use these tree tools - our customers simply share a passion for superior climbing, rigging, pruning, and safety equipment.
If you enjoy exceptional quality tree tools and expect the best possible service from your supplier, you have just found tree tool utopia!