After all the testing the Agathis boys did to ensure they had tear-away-ability on their chainsaw lanyard it might have been a waste of time.
Unbeknownst to us, the Husqvarna Research and Development Department was beavering away on a similar project.
But rather than concentrate on the lanyard for securing chainsaws while working aloft, Husqvarna opted for a break-away connection on the saw itself.
We believe the Husqvarna lanyard attachment eye will fit most top-handled chainsaws. The positioning on the handle keeps the lanyard connection well away from the trigger.
The connector is designed to break when overloaded.
Husqvarna have not actually stated what the exact breaking load is; which makes Johno's jandal-wearing Agathisexperiment far more scientific than we first thought.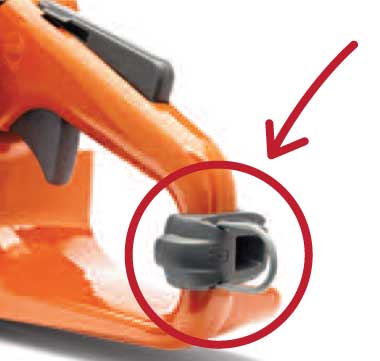 Husqvarna New Zealand are major sponsors of the NZ Arbor Tree Climbing Competitions