There are plenty of 'urban myths' surrounding the use of single rope work positioning. One is the mistaken belief that a basal anchor must always be used for securing the access line in the tree.
Kev Bingham, father of the Rope Wrench, has an excellent article in the latest edition of Arb Climber which successfully busts some of these myths.
The article outlines the various tie-in-points a tree climber could employ when climbing SRT.
Kev covers basal and canopy anchor points, listing advantages and disadvantages for each.
He also points out that SRT is not appropriate for all tree work.
This is an important point to make and is sometimes overlooked in the current debate regarding single line work positioning.
SRT is just another tool in your metaphorical kit bag. Understanding the advantages and disadvantages of all the options available makes the job easier and safer for aerial arborists.
This article is well worth a read.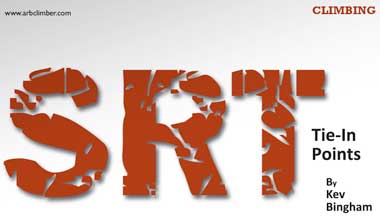 Issue 2 of Arb Climber Magazine should be in store by mid-June. The digital version is available for download now (if you subscribed to the e-edition)