Ox-On PowerGrab tree climbing gloves have been on the New Zealand market since March.
European experience with this particular glove had shown they were ideal for tree work, particularly when climbing with a friction hitch.
As the latex on the Ox-On PowerGrab glove deteriorates it flakes off in small pieces, rather than in long strips. Latex on similar style gloves tends to peel off in strips where it eventually rides into the friction hitch causing it to perform under par.
The Ox-On PowerGrab gloves have sold well at Treetools and our customers tell us the gloves perform as expected. Of course, they do wear out, but the latex does not thread and there are no problems with the friction hitch binding.
Ox-On PowerGrab gloves are available in Standard or Thermo.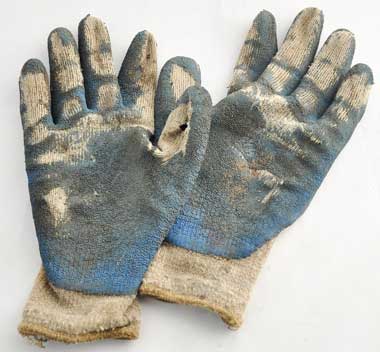 Used Ox-On gloves kindly donated by David Kite from ProTree. ADDENDUM: Ox-On gloves are no longer available but the Pfanner Stretch-Flex gloves have similar features of the ox-On's.