Treetools blogged last week about the new RC3002 lowering device designed by Reg Coates. The RC3002 is one of a number of new rigging innovations by Reg to be marketed by Stein Safety in the UK.
The complete range will be launched at the TCI Expo held in Baltimore (USA) early November, 2009.
If possible, Treetools will have the complete range on display at the NZ Arboricultural Conference and Exhibit later in November - almost a world first!
The complete range of RC Devices includes floating wraps (similar to a
Port-A-Wrap
), the single and fixed bollards (as shown in a previous blog) and a unique pre-tension pulley. Drew Bristow from DB Tree forwarded this video which takes you through step-by-step how the RC31 pre-tension pulley works.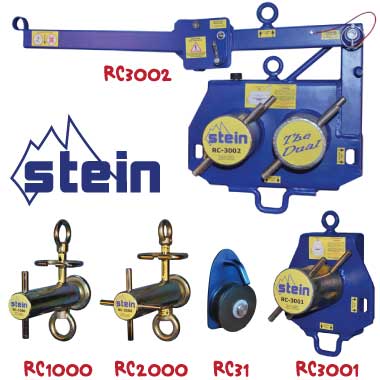 View the complete clip because the end section explains the technique known as "Rapid Slack Removal" and the reasoning behind the floating wrap.